The Kitchen Brigades aim to mobilize youth around a healthy diet and healthy lifestyle through helping them develop food autonomy. 
---
Share the love of cooking, one youth at a time!
The goal of the program is to initiate youth ages 12-17 to cooking, through a series of 24 culinary workshops that are run by trained chefs and offered as an after-school activity. Through three different social challenges, the program also aims to pass on the values of helping others, generosity, and cultural inclusion.
A structured program that has proven its impact!
Launched in 2012, the program is currently present in more than 230 high schools in Québec, and more than thirty schools across the rest of Canada!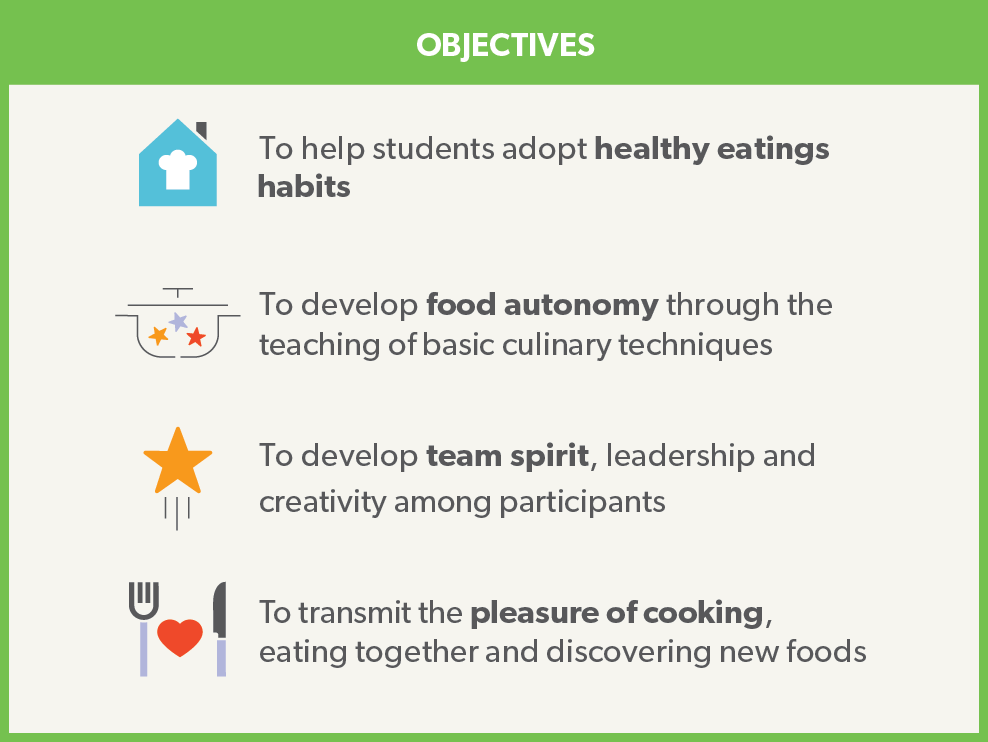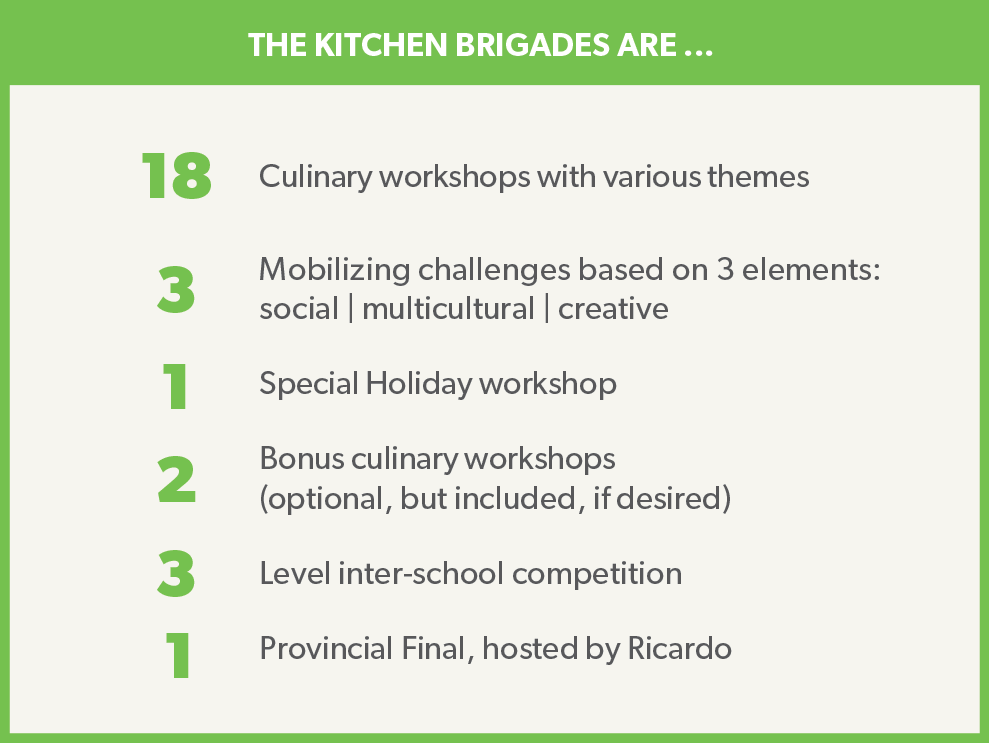 Thanks to our bountiful partners, the Kitchen Brigades program is offered at low cost! 
The group of 16 to 25 students who follow the program throughout the year benefit from almost 40 hours of practical training in cooking and healthy eating! They acquire knowledge and skills that will be useful to them all their lives!
Follow us on Facebook and Instagram!
To submit your school's application for the program, contact us at eduquer@tableedeschefs.org
*Price for public school. Contact us for information about private school.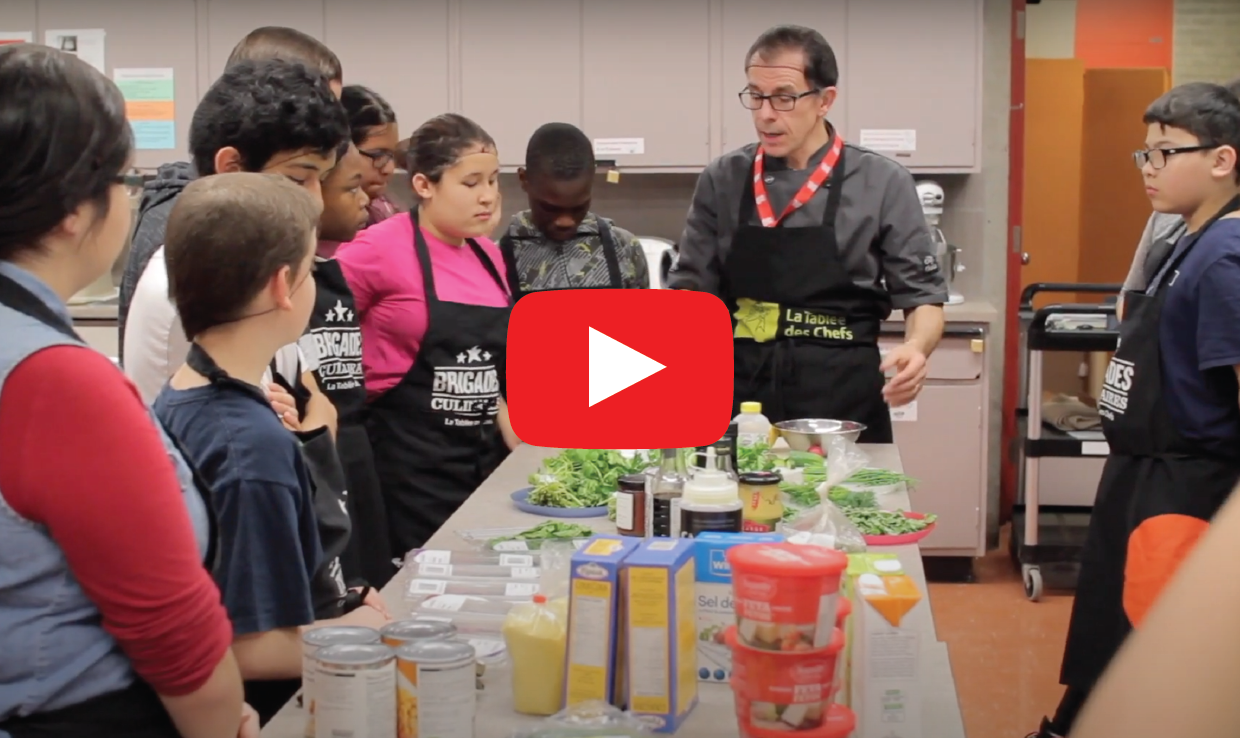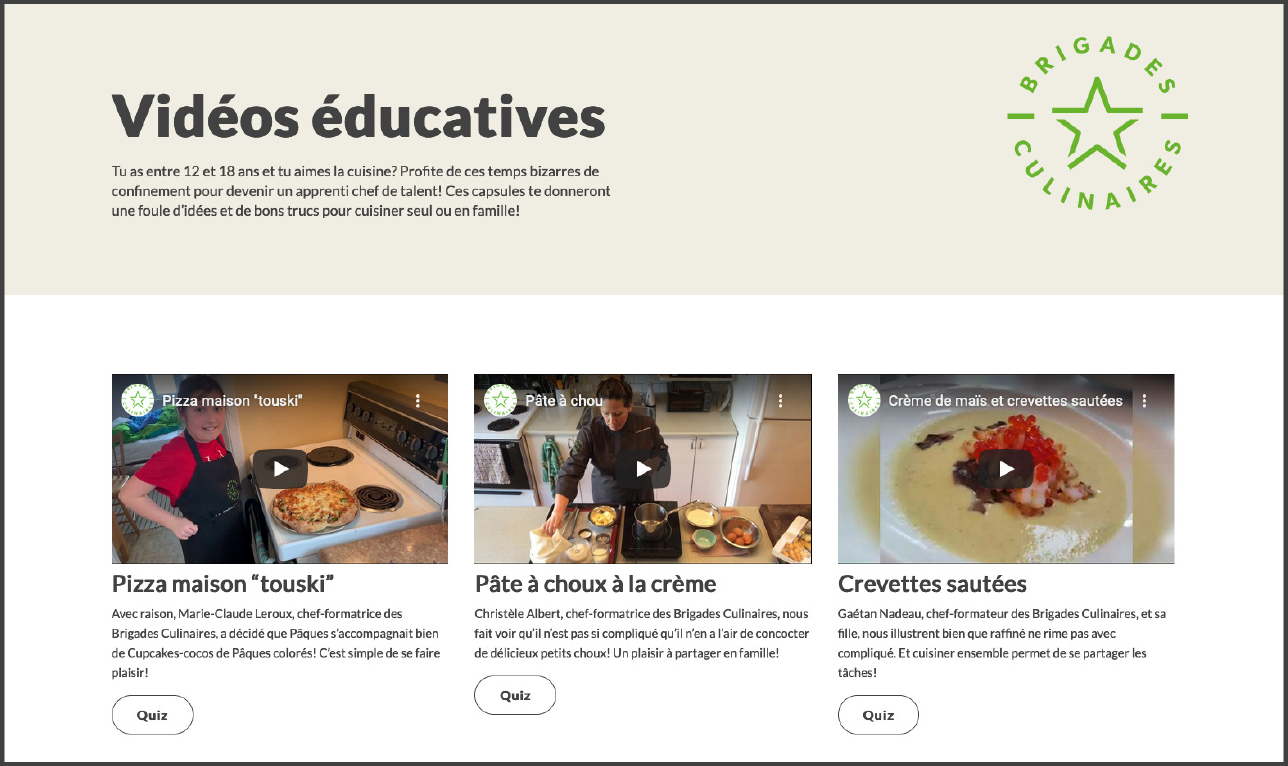 A whole page with educational videos and quizzes to complement the Kitchen Brigades!
You like cooking?
La Tablée des Chefs has created a page to learn to cook at home! Our chef trainers are featured in a variety of educational videos. Also have fun with our quizzes! (sorry, this page is in French only for now!)
Learn to cook (French Only)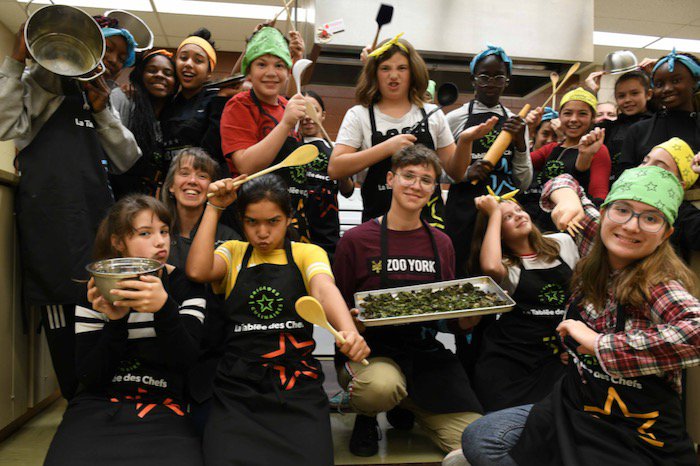 Inter-school Competition
The Kitchen Brigades workshops end each year with an inter-school competition. After the ⅛, ¼ and ½ finals, the best regional brigades in each province go head-to-head in the spring grand finale hosted by Ricardo Larrivée. The jury, made up of top chefs and members of the industry, assesses the creations of the brigades and crowns the winning school while providing constructive feedback to all participants.
For 2023, the final took place at the ITHQ, and it was the Marcel-Raymond school, from Témiscamingue, that took home the honors!
Grand finale 2022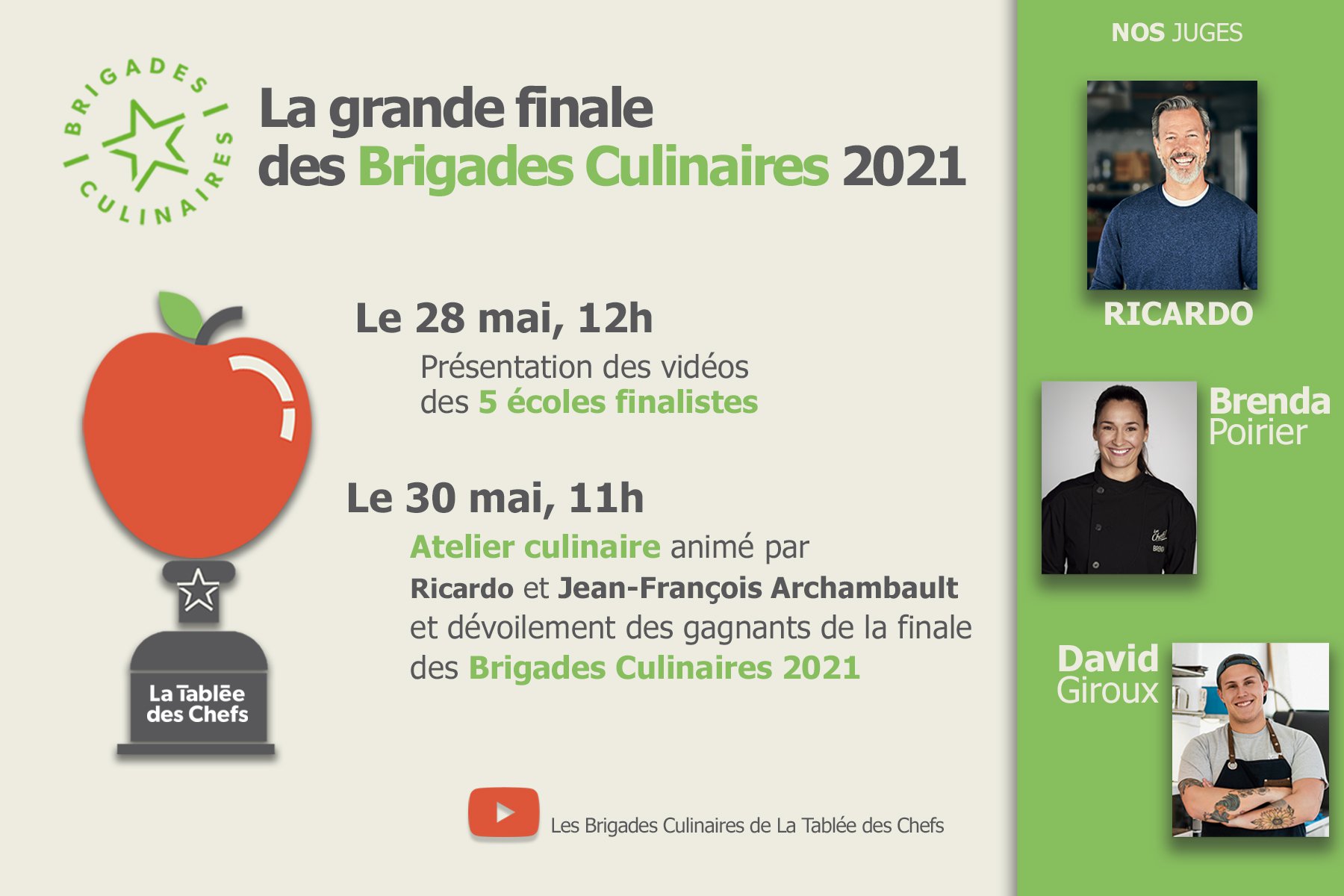 Virtual Competition
In 2020, these competitions had to be adapted due to the pandemic and government health rules. Due to various regulations, the Inter-school competitions were underway virtually. 
Closing Event 2020-2021 (French Only)