Reserve
​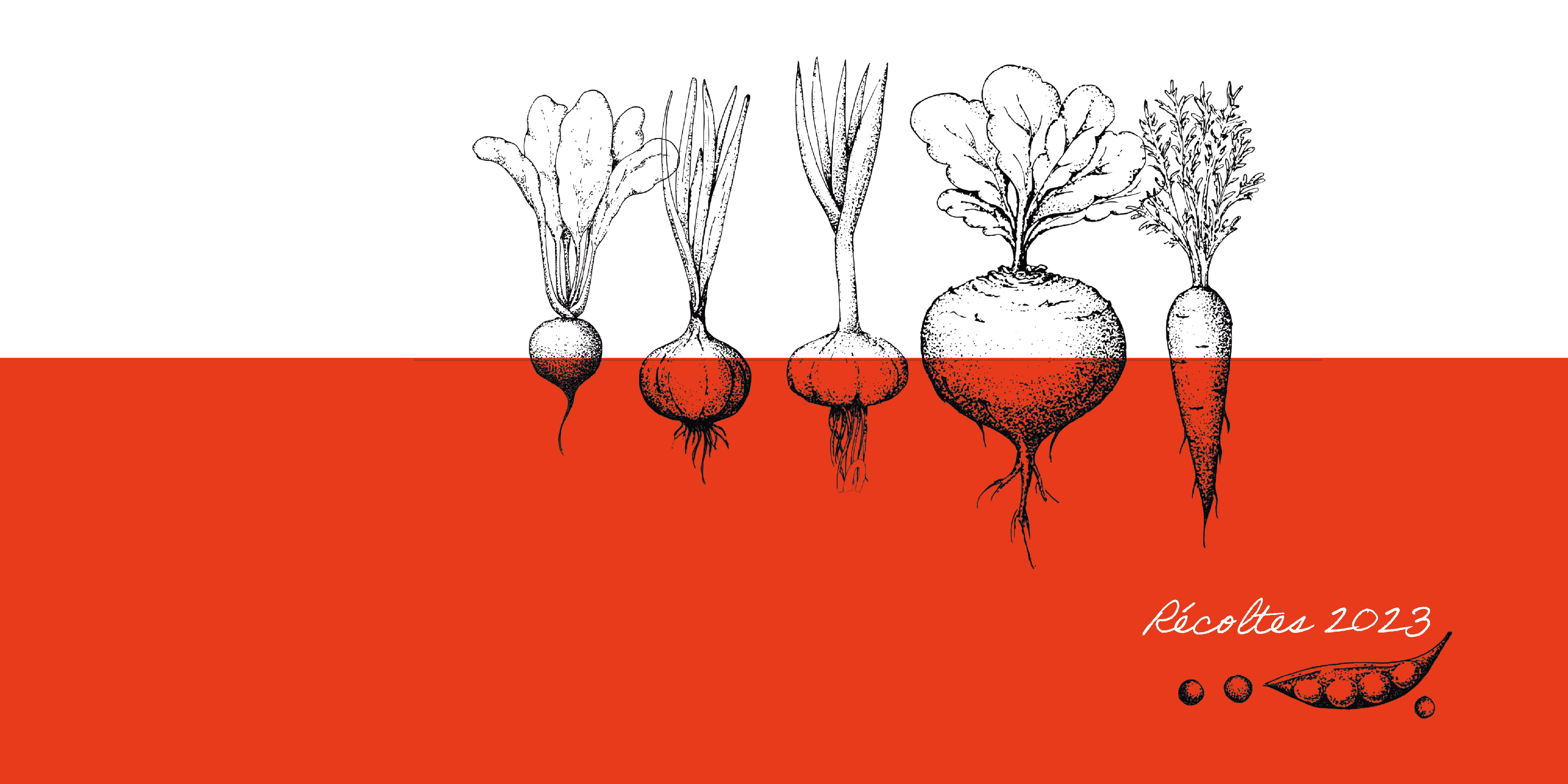 You are invited to celebrate the harvest season with us at a country-style supper on 17 October at Ferme Guyon.
Harvest season is just around the corner, and what better way to celebrate than with an unforgettable evening filled with colours and flavours?
This Harvest 2023 Edition Petite Tablée promises to be an exquisite culinary journey, featuring the talents of our three guest chefs: Danny Smiles, Dominic Labelle and Marie-Eve Langlois, whose mission is to sublimate the ingredients of Quebec's autumn harvest. 
We have more surprises in store, which will be revealed during the evening.
Ferme Guyon's great ancestral barn
Located at the heart of Ferme Guyon, the ancestral barn embodies authenticity and rustic beauty. The weathered wooden walls, the solid beams that tell centuries of stories, and the woody fragrance in the air envelop you as soon as you walk through its doors.
This ancestral barn is a heritage monument and was once used as a warehouse for Chambly's general shop. Ricardo gave it to Sébastien Dion as a gift in 2001. Sébastien took it apart piece by piece and reassembled it on the family farm. 
Inside, lanterns gently illuminate the space, creating an intimate and welcoming atmosphere. The long, weathered, solid wood tables invite you to share hearty meals and precious moments with friends and family.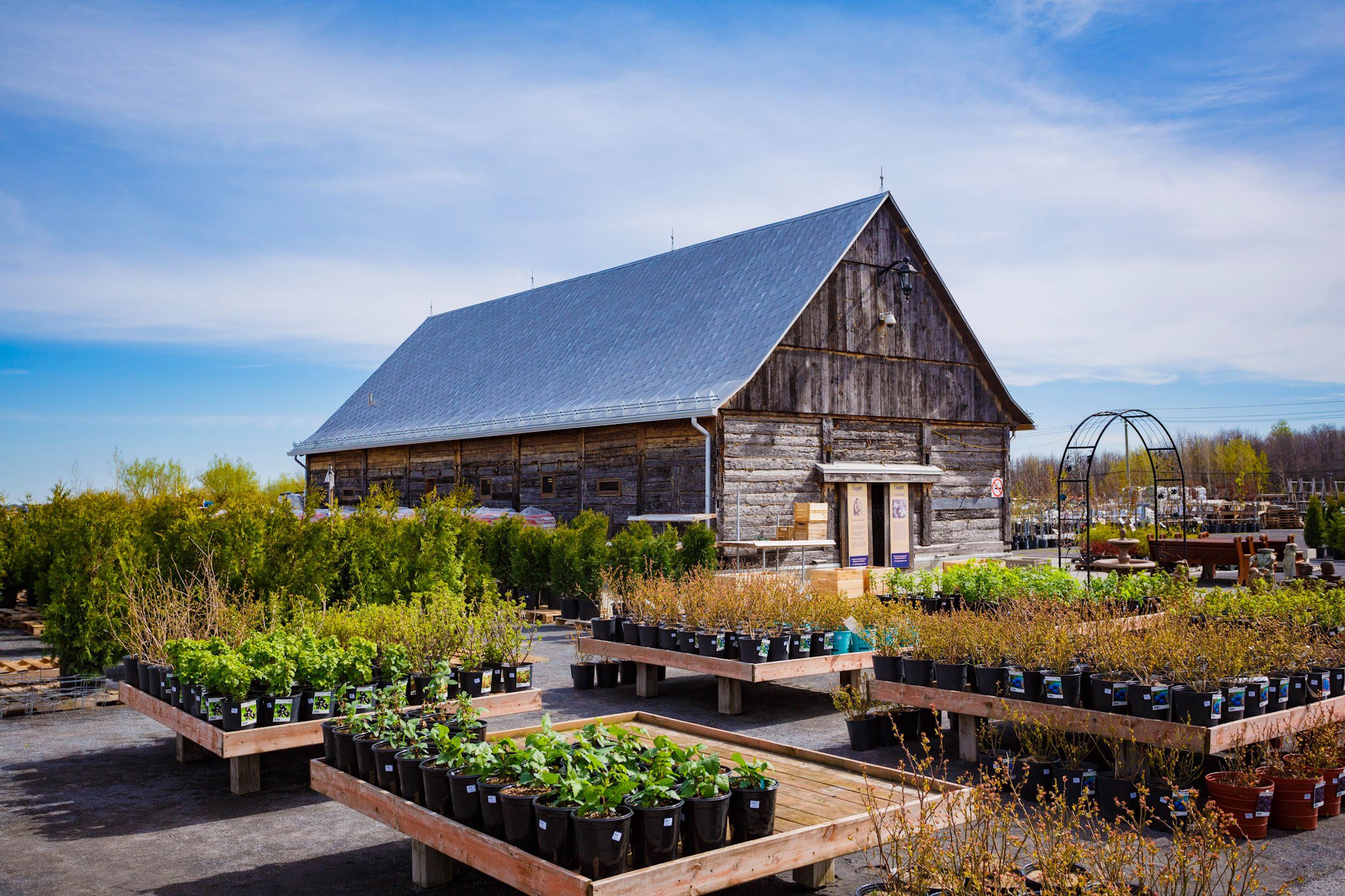 Meet our guest chefs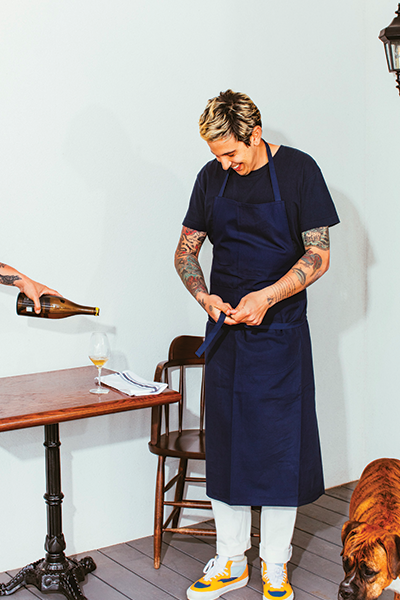 Chef Danny Smiles
Chef Smiles' experience includes nine years as chef de cuisine and co-owner of the celebrated Montreal restaurant, Le Bremner. He won season 1 of Iron Chef Canada, runner up on season 3 of Top Chef Canada and co-starred in Food Network's Chuck and Danny's Road Trip. He is currently the executive chef of the 200 year old Auberge Willow inn and co owns the relaxed and easy going dive bar Double's.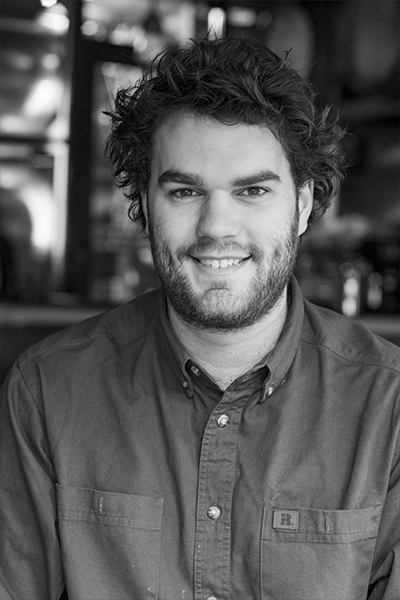 Chef Dominic Labelle
Dominic Labelle is a farmer and chef, owner of the Parcelles country restaurant in the Eastern Townships. In 2019, he used the knowledge he acquired during his degree in agricultural and environmental sciences and his experience in restaurant kitchens to found a farm that produces rare varieties, featuring cultivars with different colours and shapes, notably heirloom ones. Finally, in July 2021, the country table opened and serves dishes based on his vegetables.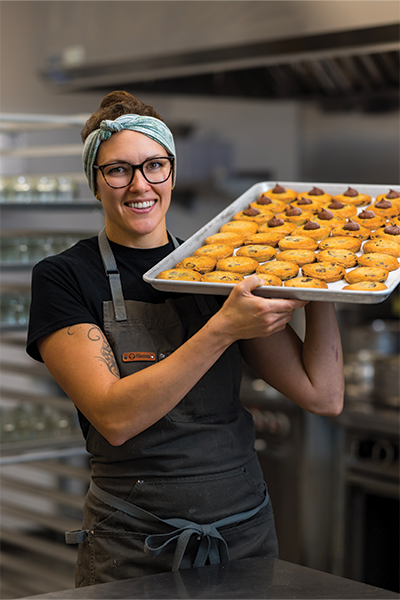 Chef Marie-Eve Langlois
La cuisine par Marie-Eve Langlois is the culinary talent of chef Marie-Eve Langlois combined with the gourmet flair of her sister Vanessa. Marie-Eve is a graduate of the Institut du Tourisme et de l'Hôtellerie du Québec. In her St-Mathieu-de-Beloeil workshop, she creates fine gourmet products using traditional methods, with no artificial flavours, colours or essences. The products are made with fresh, quality ingredients, preferably from Quebec whenever possible!
Evening schedule
18 h 00 – Welcome cocktail
The evening begins with a welcome drink during which you can meet other food lovers. Sip your drink as you discover the wonderful Ferme Guyon estate.
19 h 00 – 4-course dinner
Sit down for dinner as the sun sets over the fields of Ferme Guyon. Our guest chefs have created a gourmet 4-course menu highlighting the flavours of the season. Each course will be accompanied by a local wine or cider pairing.
Event details
Date: October 17, 2023, at 6 P.M.
Location: Ferme Guyon, 1001 Rue Patrick Farrar, Chambly, QC J3L 4N7
Price: $150 per person + tax (the price includes the meal, the drinks and service)
Parking and a coat check will be available on site.
Please keep in mind that this is a country-style dinner in a barn, so dress appropriately
Our partners
Many thanks to all our partners without whom this even would not have been possible.
---
Reserve